What's a photographer to do when no humans are around to have fun shooting in the studio?    Shoot something else. 

I decided to use my Pluto Trigger in sound mode, and set up to drop glasses today (well a small part of my photographing destruction).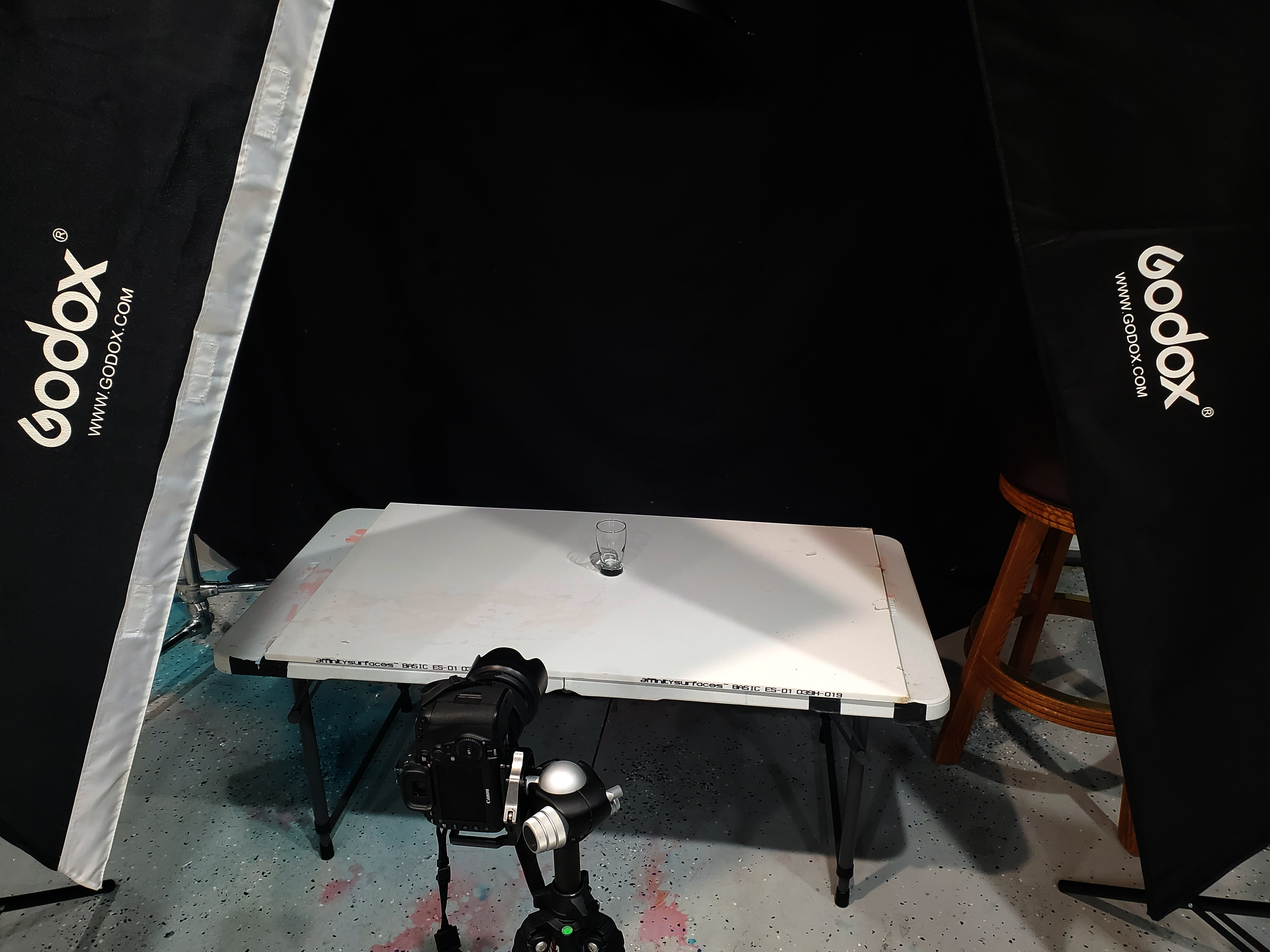 I set up the camera in Manual mode, for an 8 second exposure, working in the dark in the studio.   Pluto connected to my monolight remote controller, set to sound mode so it flashed them (1/128 sec) 30 ms after it heard noise.

Filled two different kinds of glasses and did some drops.  First was a sturdy little sample glass that just wouldn't break: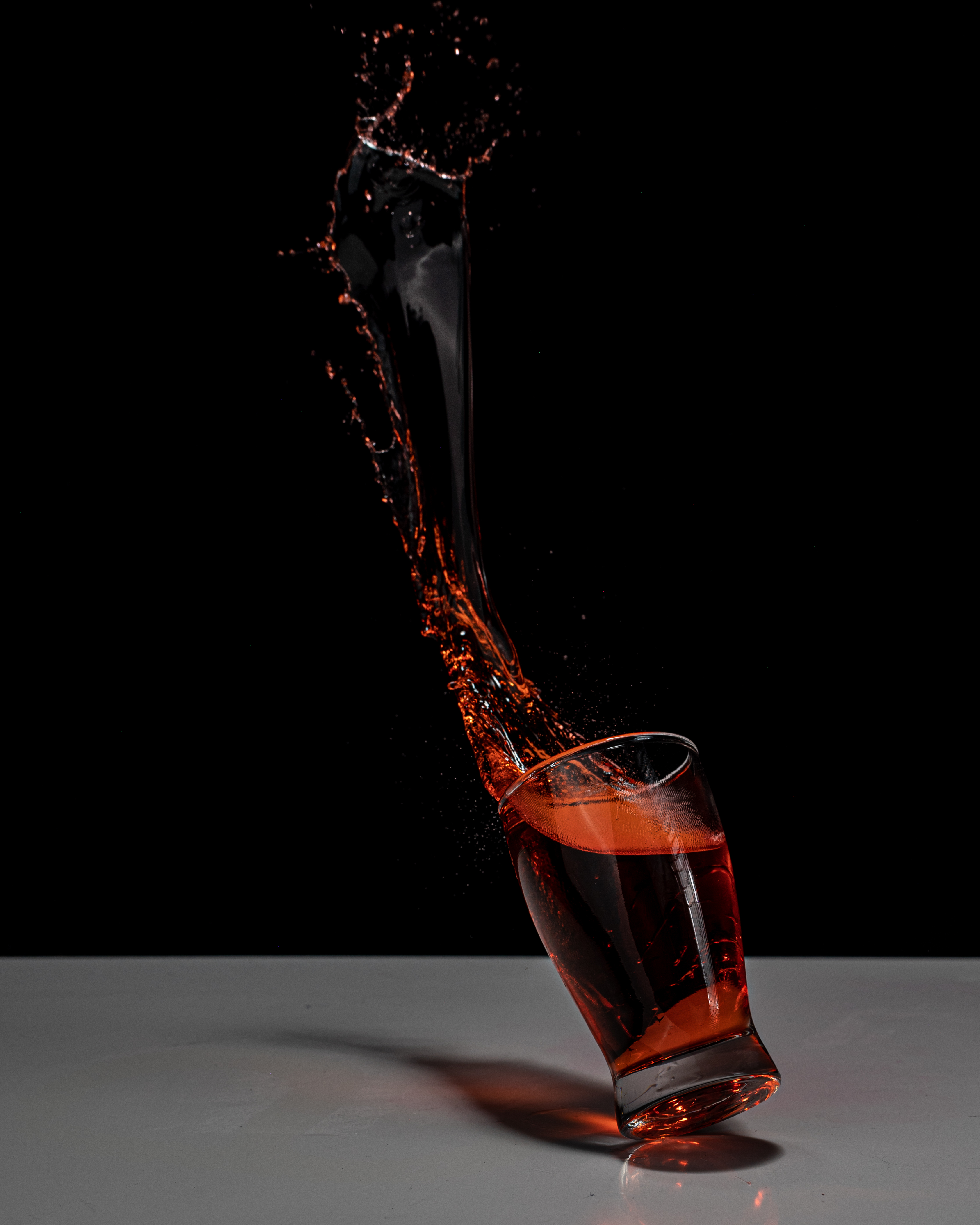 Next was a wine glass, cause I wanted breaking glass as well: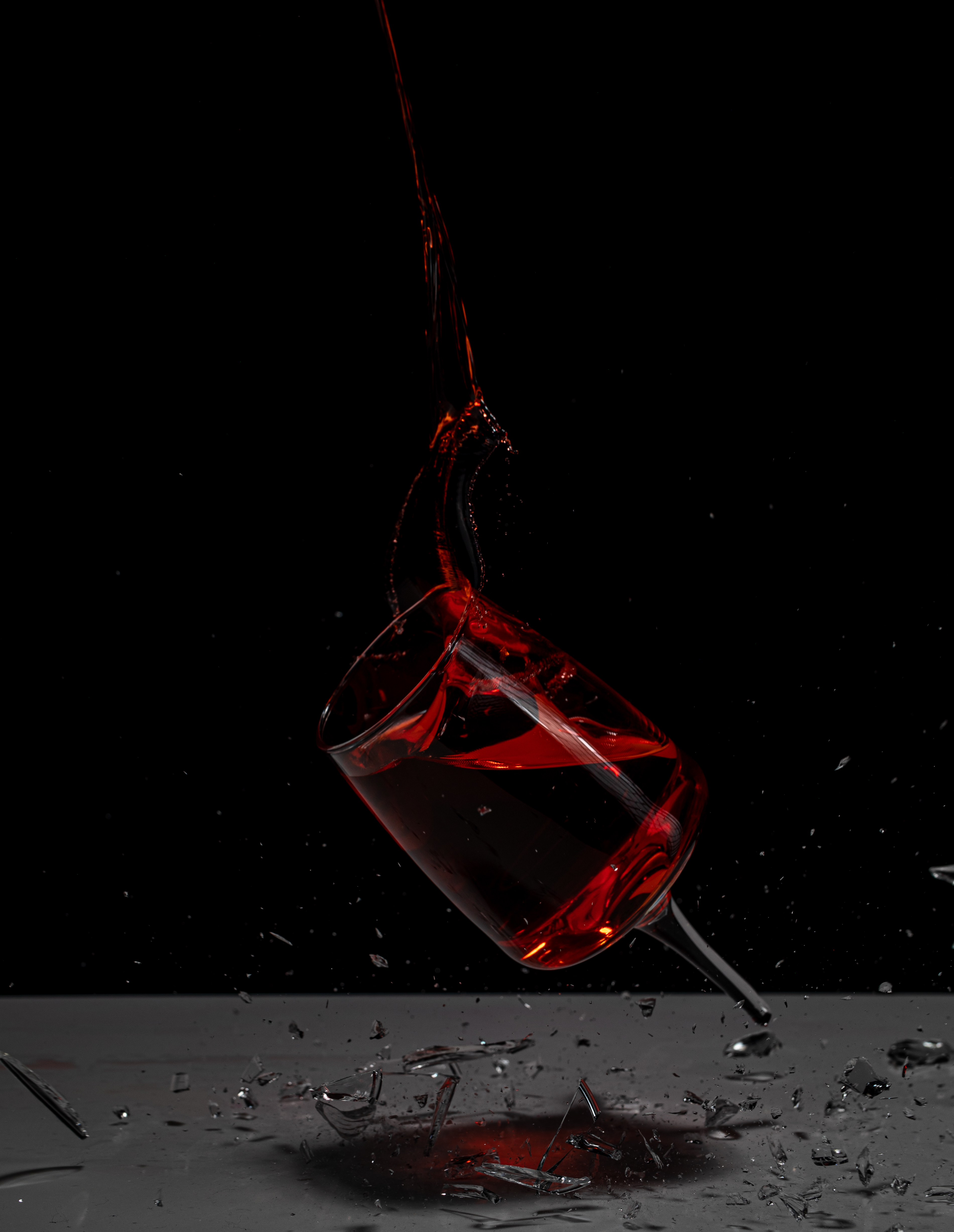 So if you still are not back up to speed from all the shut downs, go out and play.  Make a mess, try and learn something new.